Education
2021
University of Alberta, JD (First-Class Honours, 2021)
2017
University of Alberta, B.Comm (With Distinction)
Community
2016 - 2021
Homeword Trust's Homeless Connect
2016 - 2020
Edmonton Community Legal Centre
2020 - 2021
U of A Students Union, Discipline, Interpretation and Enforcement Board
2018 - 2019
Student Legal Services, Criminal Division
2018 - 2019
ProBono Students Canada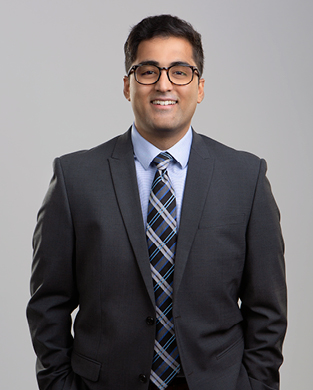 Harsh Sisodia is an articling student joining the firm in the summer of 2021. Born in India and raised in Edmonton, Harsh graduated from the University of Alberta with a Bachelor of Commerce with Distinction in 2017 and went on to recently graduate with a Juris Doctor from the University of Alberta in April of 2021. During law school, he achieved First-Class Honors from 2020 to 2021.
While in law school he volunteered with student groups including ProBono Students Canada, Student Legal Services, and was a tribune on the Student Union's Discipline, Interpretation and Enforcement Board. Additionally, Harsh has been a long-time volunteer with the Edmonton Community Legal Centre and Homeward Trust's Homeless Connect both during and prior to his law school career.
Beyond the office and his volunteer commitments, Harsh aims to spend time with his family and friends while also maintaining an active lifestyle usually by swimming, running or playing a racquet sport. He is also an avid TV show binger.
---
Experience
Prior to joining JSS Barristers, Harsh worked in Corporate Strategies and Services in the Assistant Deputy Minister's Office for the Government of Alberta's Ministry of Infrastructure. During his undergraduate degree he held positions as both a Lifeguard and Aquatic instructor with the City of Edmonton.