Education
2020
University of Saskatchewan, JD
2017
University of Saskatchewan, BA
Memberships
Law Society of Alberta
Calgary Bar Association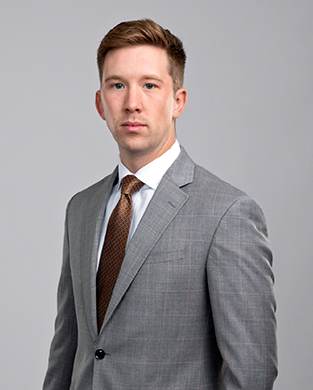 Evan Best joins JSS Barristers as a third-year associate.
Education
Evan was born and raised in Saskatoon, Saskatchewan, and remained there for his post-secondary education. He attended the University of Saskatchewan, graduating with a Bachelor of Arts with Great Distinction, and graduating with a Juris Doctor from the College of Law with Great Distinction.
During law school, Evan was the recipient of the College of Law Upper-Year Juris Doctor Academic Achievement Scholarship, and of the Eldon Woolliams Scholarship for Academic Excellence. He also served on the editorial board of the Saskatchewan Law Review for two years.
Experience
After law school, Evan completed a clerkship at the Saskatchewan Court of Queen's Bench (now Saskatchewan Court of King's Bench) in Regina, Saskatchewan. Evan was then called to the Alberta bar in 2021 and practiced criminal defence for two years prior to joining JSS Barristers. Evan's experience provided him with valuable courtroom skills, having successfully represented clients in the Alberta Court of Justice, Alberta Court of King's Bench, and the Saskatchewan Court of King's Bench.
Personal
Outside of practicing law, Evan enjoys golfing, skiing, mountain biking, and squash.