Education
2022
University of Calgary, JD
2014
University of Calgary, BA, Law and Society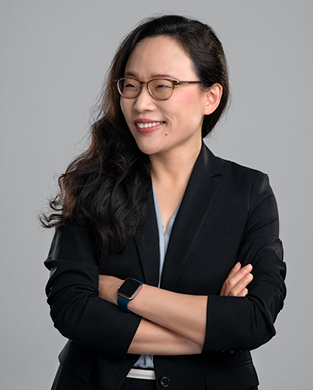 Wei Wang is an Associate at JSS Barristers. Practice areas in which Wei is involved are corporate and commercial litigation; class action; insurance and coverage disputes; real property and real estate litigation; insolvency and restructuring; employment law; charter of rights and constitutional law; trusts, wills and estates and personal injury.
Education
Wei obtained her Juris Doctor from the University of Calgary in 2022. During her legal studies, Wei was awarded multiple scholastic awards, including the Justice Morrow Bursary in Law--recognizing academic achievement in law study and superior qualities of integrity, competence and professional conduct in academic and extra-curricular activities. She was also presented the Faculty of Law Bursary. During her time in law school, Wei was an editor for the Alberta Law Review.
Prior to attending law school, Wei completed her Bachelor of Arts degree, majoring in law and society, from the University of Calgary. Her academic accomplishments did not go unnoticed during her undergrad, where she was presented the Jason Lang Scholarship. Wei's law journey then continued during her time in a mid-sized law firm where she worked as a legal assistant.
Community
Wei's interest in how legal and social systems are interconnected within communities led her to volunteer as Student Case Worker at Student Legal Assistance for two years, and as President at the Animal Justice Association for two years.
Currently, Wei is a member of the Law Society of Alberta, the Federation of Asian Canadian Lawyers (Western Chapter), the Advocates' Society, and the Canadian Bar Association.
Personal
Born and raised in China, Wei immigrated to Calgary with her family about 15 years ago. Wei has the ability to communicate, and provide legal advice, in Mandarin - as it is her first language.
As per her volunteer experience, Wei is very passionate about animals - a quality that she embodies in her personal life as well. When she is not busy working, Wei can be found spending time with her dog, gardening, and cooking.
王威
王威是 JSS Barristers 的一名律师。王律师的执业领域包括房地产和不动产诉讼、破产和重组、雇佣法、权利宪章和宪法以及个人伤害。

王律师于 2022 年获得卡尔加里大学的法学博士学位。在研究法学期间,王威获得了包括莫罗法官法律奖学金 (Justice Morrow Bursary in Law) 在内的多个学术奖项,这些奖项都是对她在法学研究领域取得的学术成就,以及在学术和课外活动中展现出的正直、能力和专业行为等卓越品质的认可。她还曾获得法学院的奖学金。在法学院期间,王律师曾担任阿尔伯塔法律评审的编辑。

就读法学院之前,王律师获得了卡尔加里大学的法律和社会专业的文学学士学位。她在本科期间还获得了 Jason Lang 奖学金,取得的学术成就亦非籍籍无名。王律师随后在一家中等规模的律师事务所担任律师助理,继续她的律师职业生涯。

王律师对法律和社会制度如何与社区相互影响非常感兴趣。因此,她在学生法律援助协会做了两年的学生社工,并在动物正义协会担任了两年主席。

王律师现在是阿尔伯塔律师协会、加拿大亚裔律师联合会(西部分会)、诉讼律师协会和加拿大律师协会的成员。

王律师在中国出生长大。 她的母语是普通话,所以她能用普通话进行交流并提供法律建议。

通过她的志愿者经历能够看出她非常喜欢动物,而这一点在她的个人生活中也有所体现。只要工作不忙,王律师就会花时间陪伴她的爱犬、打理花园和烹饪。
主要执业领域
公司和商业诉讼
集体诉讼
保险法
遗嘱和遗产
权利宪章和宪法
雇佣法
个人伤害
房地产诉讼

语言
英语
普通话