Education
2016
University of Calgary, Juris Doctor
2016
University of Calgary, MBA
2010
University of Calgary, BA
Memberships
Law Society of Alberta
Canadian Bar Association
Canadian Bar Association Articling Section
Teaching Roles
Faculty of Law Tutor (Civil Procedure)
University of Calgary - Winter 2020
Community
William frequently volunteers his time within the legal community, including the Canadian Bar Associations Young Lawyers and Articling Sections, Pro Bono Law Alberta, and the University of Calgary - Faculty of Law mooting program and block week seminars.
William also sits on the board of directors for Jewish Family Services Calgary, a non-denominal social services agency aimed at enriching lives and strengthening communities by providing social services to individuals, children, youth and families based on the values of compassion, social justice, and improving the world.
Awards & Recognition
Brian Dickson Medal for distinguished advocacy from American Association for Justice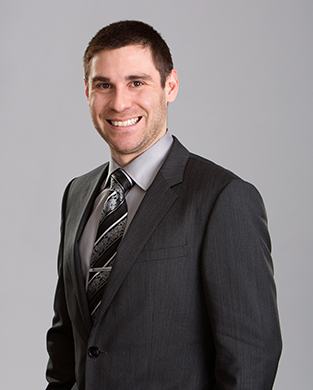 William Katz joined JSS Barristers as an Associate after being called to the Alberta Bar in 2017. William has a general civil litigation practice with a focus in shareholder litigation, corporate and investment fraud, construction disputes, personal injury, and employment law. William also acts as an arbitrator, mediator, and negotiator of civil disputes.
Education
Born and raised in Calgary, William obtained his Bachelor's degree from the University of Alberta in 2010. Following his undergraduate studies, Will took some time away from scholastics to pursue interests in emergency medicine, volunteering for the Red Cross overseas.
Upon his return to Canada in 2012, Will attended the University of Calgary and graduated in 2016 with a combined Juris Doctorate and Master of Business Administration degrees. As a student, Will was active in the competitive mooting program, where he was awarded the Brian Dickson Medal for Distinguished Advocacy by the American Association for Justice.
Community
In addition to practicing, Will has experience in teaching. Will has assisted in teaching the Civil Procedure course at the University of Calgary Law School, a required course for all students, for the past four years. Will has also been involved in the facilitation of mooting and debating programs throughout the City of Calgary, mentoring and teaching a wide variety of students ranging in age, from primary school to undergraduate studies including at the University of Calgary Law School.
Will was also appointed as a Hearings and Appeal Panel Roster member for the Real Estate Council of Alberta (RECA) where he acts as an adjudicator for disputes and hearings brought before the RECA tribunal.
Personal
In his spare time, Will is an avid skier, runner and hiker, and happily competes in all forms of team sports. Will is a member of the Law Society of Alberta, the Canadian Bar Association, and currently acts as the Co-Chair for the articling section of the Canadian Bar Association.
Publications
JSSBarristers.ca, April 30, 2020
Co-Author (with Bryan C. Duguid QC, FCIArb)

JSSBarristers.ca, April 9, 2020
Co-Author (with Geoffrey Boddy)
Speaking Engagements
Canadian Bar Association - Articling subsection