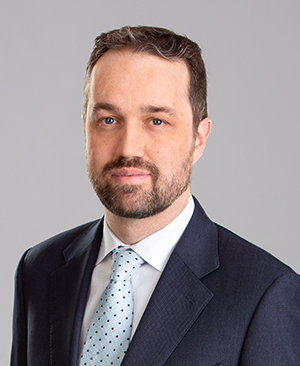 July 29, 2020
The impact of the COVID-19 pandemic on businesses across the country and around the world has created a situation that is ripe for the commencement of class action lawsuits. The virus has put the brakes on the economy. Many businesses are facing new and unexpected challenges related to cash flow, their ability to offer contracted-for goods and services and balancing the needs and desires of their clients with their ability to keep their business afloat.
Businesses both large and small have been unable to fulfil their common law or contractual obligations. As a result, several pandemic-related class action suits have been filed in Canada and the United States; more claims are likely in the coming weeks and months.
What is a Class Action?
A class action allows groups of similarly situated plaintiffs to bring an action based on their common claims as a class, instead of as individuals. In class actions, one or more individuals will act as representative plaintiffs on behalf of the larger group of unnamed class members. While absent class members do not actively participate in the litigation, they typically become bound by decisions of the Court in the litigation, unless they take active steps to opt out of the action.
Pandemic-Related Class Actions
As a result of the coronavirus pandemic and corresponding societal and economic fallout, companies have been forced to make difficult decisions; some have had to breach agreements with their customers en masse.
Already, there have been several class actions launched in the United States and, to a lesser extent, Canada including, to name a few:
The pandemic has created three classes of businesses that may be subject to class action lawsuits that were less obvious prior to the current crisis:
1. Those businesses trying to do the best they can in the circumstances
The COVID-19 crisis has given rise to circumstances where some businesses are forced to breach their contracts as a result of government regulation (i.e. event cancellations because mass gatherings are prohibited) or because of a complete evaporation of demand for their product or service (i.e. airlines having to deal with hundreds of thousands of cancelled trips).
Where a business' source of income has vanished and customers are seeking to be compensated or reimbursed of goods or services the business can no longer offer, some businesses have had to choose between breaching contracts and managing the fallout to minimize damage to their clients, or ceasing to exist at all which, of course, would also cause their clients loss.
2. Those businesses trying to profit or take advantage of the situation
The virus has also created situations where certain products (like toilet paper, cleaning supplies, sanitizer and masks, for example) have been extremely highly sought after and businesses have had to deal with a spike in demand unlike anything they had ever previously experienced.
In the situation where demand has suddenly far exceeded supply, some businesses of sought-after products or services have sought to profit by inflating prices, also known as "price gouging."
3. Those businesses that fail to provide accurate financial data, misrepresent the state of their affairs, or take advantage of the chaos to inflate their revenues.
Since the virus has begun its rapid spread around the globe, there has been a world-wide focus on developing a vaccine, more effective treatments or, ultimately, a "cure."
There have also been several companies (primarily in the United States) who allegedly have made materially false and misleading statements about significant discoveries related to a COVID-19 vaccine development or alleged COVID-19 "cures," thus causing their share price to temporarily skyrocket.
---
All of the aforementioned situations may be foundations for class action lawsuits.
The question arises as to how courts might respond to class actions arising from these different circumstances. Would a court really penalize a business that is trying to do its best for both itself and its customers despite a bad situation that is out of its control? Perhaps not. If companies can prove that they acted reasonably in the circumstances, especially compared to other, similar industries and in light of the knowledge they had at the time, courts may be lenient - especially if the alternative would mean the end to the company entirely.
Alternatively, the judicial system will likely have very little sympathy for those who took advantage of a difficult and chaotic situation in order to make a quick buck or to mispresent their financial state of affairs.
Courts may decline to issue harsh penalties against an airline, for example that, in an attempt to avoid filing for bankruptcy, issued credits and vouchers instead of refunds for flights cancelled due to the COVID-19 pandemic. Whereas plaintiffs seeking compensation from a retailer who tripled prices for hand sanitizer and toilet paper during the outbreak may find courts are inclined to use these kinds of cases to dissuade others from this kind of predatory behaviour.
Given the current situation, Courts are likely to consider factual nuances in each class action on a case-by-case basis, including how the business defendants responded to the unexpected and unprecedented change in making their decisions: did they act in a way that was not meant to enhance profits, but was essential for the survival of the company, or did they act in a manner designed only to further their own, selfish interests at the expense of their customers. The outcome could hinge on these very questions.
The JSS Barristers class action team brings decades of experience acting on both the plaintiff and defendant sides of class action matters. For an opinion on the likelihood of success of a potential class action claim arising from the COVID-19 pandemic or otherwise, contact any of our team members.
Gavin Price is a partner at JSS Barristers. Click here for Gavin's bio.
Kajal Ervin is a partner at JSS Barristers. Click here for Kajal's bio.
Andrea MacLean is an associate at JSS Barristers. Click here for Andrea's bio.
---
DISCLAIMER: This publication is not legal advice and should not be relied upon as legal advice. While we intend to provide generalized information that is accurate as at the date of publication, it is possible that the information contains errors or omissions. We disclaim any liability for errors or omissions. Actions taken, or not taken, in response to legal concerns should be guided by individualized legal advice provided within a solicitor client relationship. The creation of a solicitor-client relationship can be discussed upon direct contact with a lawyer.