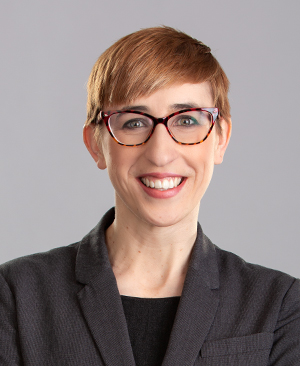 November 3, 2022
The Honourable Justice MacNaughton's recent decision in Parmar v Tribe Management Inc ("Parmar") is the first to grapple with mandatory vaccination policies ("MVP") in the workplace. The decision from the British Columbia Supreme Court addressed the imposition of such a policy in the workplace, and the result of non-compliance outside of a union setting, noting that the specifics of each case are unique and must be considered individually.
The primary issue in Parmar was whether Tribe Management Inc. ("Tribe") could put Ms. Parmar, an accounting professional, on an unpaid leave of absence when she failed to get vaccinated for COVID-19. Ms. Parmar asserted that the unpaid leave of absence was a breach of her employment contract and triggered constructive dismissal.
Of importance to the Court's decision, Ms. Parmar's written employment contract explicitly required her to comply with all policies, "as amended from time to time by Tribe in its discretion." As noted by the Court:
"That provision allowed Tribe to implement and amend workplace policies and obliged Ms. Parmar to comply with them. Tribe's right to implement policies was only subject to the implied qualification that any such policy would be reasonable and lawful."
In addition, Ms. Parmar did not work remotely prior to March 2020 and only worked remotely on occasion throughout the pandemic. By June 2021, Tribe had all its staff return to the office, including Ms. Parmar who worked in the office from June 23 to November 30, 2021, when the mandatory vaccine policy took effect. Ms. Parmar was vaccine-hesitant, but did not assert either a religious belief or medical condition which precluded vaccination.
Tribe's Vice President of Human Resources acknowledged, "she had never considered mandating health care decisions for employees, and she recognized that some employees would consider an MVP as an unjustified incursion on their rights." In implementing the policy, Tribe concluded that unvaccinated employees would not be dismissed from their employment or disciplined and would remain on unpaid leave of absence until they could return to work.
Initially, Ms. Parmar's leave was imposed for three months. Prior to its expiry, on January 25, 2022, Tribe changed the leave to be indefinite. At that point, Ms. Parmar asserted that she was constructively dismissed.
Constructive Dismissal
For an employee to successfully allege constructive dismissal, they must prove that an express or implied term of the employment contract has been unilaterally changed or breached, and demonstrate that a reasonable person would consider that change or breach fundamental to the employment contract. But, where the employer imposes an administrative leave, the employer bears the burden of proof to justify the leave.
As noted above, the express terms of the employment contract provided Tribe with the authority to impose binding workplace policies on Parmar. As such, the question for the Court was whether the policy was reasonable and lawful in the circumstances.
Further to our prior article on this issue, the Court considered the KVP test.[1] It also considered Tribe's statutory obligations under the Workers Compensation Act, RSBC 2019, c 1, section 21, which requires employers to ensure the health and safety of workers and workplaces and to establish policies that meet the employers' obligations.
The Court concluded that, in the circumstances, Ms. Parmar was not constructively dismissed. The employment contract was not changed or breached, and the policy and leave were justified in the circumstances.
Take Away
As noted by Justice MacNaughton, "each case is intensely fact specific."
The Court took specific note that most employees of Tribe, and Canadian adults more generally, have been vaccinated. The Court found that a reasonable employee would not consider the vaccine policy and resulting indefinite, unpaid leave of absence a change to an essential term of contract.
Considering the fact-specific nature of these types of cases, both employers and employees should exercise caution in expecting similar outcomes in their own cases. Tribe was explicitly entitled to impose binding workplace policies at its discretion, and was careful to never threaten dismissal in response to Ms. Parmar's non-compliance. Ms. Parmar also did not have a tangible medical condition that precluded vaccination. These factors could easily change the analysis.
If imposing an administrative leave of absence, the employer must be able to show that it was reasonable and justified in its specific case. The Supreme Court of Canada has instructed that the factors which inform whether the leave was reasonable and justified include (i) the duration of the suspension, (ii) whether the employee is receiving pay during the suspension, and (iii) whether the employer is acting in good faith with legitimate business reasons.[2] Courts are likely to give greater weight to the third factor in pandemic circumstances, but an employee's specific circumstances counterbalance the legitimate business reasons for imposing a vaccine requirement.
Erin J. Baker is a partner at JSS Barristers. Click here for Erin's bio.
Sarah Miller is an associate at JSS Barristers. Click here for Sarah's bio.
---
[1] Lumber & Sawmill Workers' Union, Local 2537 v KVP Co (1965), 16 LAC 73.
[2] Potter v New Brunswick Legal Aid Services Commission, 2015 SCC 10 at para 97.
DISCLAIMER: This publication is not legal advice and should not be relied upon as legal advice. While we intend to provide generalized information that is accurate as at the date of publication, it is possible that the information contains errors or omissions. We disclaim any liability for errors or omissions. Actions taken, or not taken, in response to legal concerns should be guided by individualized legal advice provided within a solicitor client relationship. The creation of a solicitor-client relationship can be discussed upon direct contact with a lawyer.